EMPOWERING THE FUTURE:
YOUTH & YOUNG ADULTS
Our dynamic Youth & Young Adults course provides prevention strategies to equip young people with the tools they need to foster safe and healthy relationships. Explore the impacts of dating violence, how to recognize the signs of abuse and develop safe and healthy, supportive relationships and connections. To begin, choose between Individual, Friends and Family, or Enterprise. Then, click GET EDUCATED and follow the instructions to get started.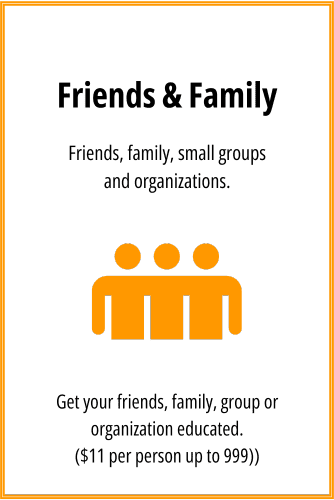 11 Reasons to Take This Course: